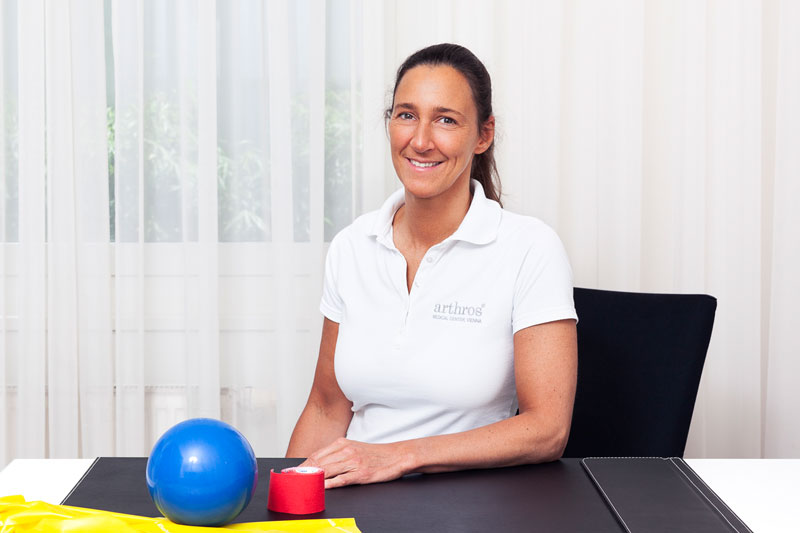 Physiotherapist and Sports Scientist
Further training:
AORT, FDM, Physio-energetics, certified handball instructor, aerobic instructor, manual therapist, taping
I played handball successfully for 13 years (Junior National Team) and unfortunately, during the course of my career, experienced many surgeries as the result of sports related injuries (e.g. on the knee). I therefore have ample experience in being a "patient".
I work specifically within areas of trauma related surgery, orthopedics and sports medicine:
After accidents and sports related injures (e.g. cruciate ligament rapture, meniscus injuries, inversion trauma of the ankle or lateral epicondylitis known as "tennis elbow")
During acute or chronic illnesses/pains of the musculoskeletal system (e.g. slipped disks, sciatica)
After surgery of the joints or spine
In the case of cardiovascular diseases (heart attack)
Preventive medicine (prevention of muscular imbalance, posture training)
One of the most important focal points is the individual tailoring of therapy/training to fit the personal goals and problems of the individual patient. These may include:
Pain reduction
Muscle strength training following injury, after an operation, immobilization
Fat reduction training and improvement of mobility
Coordination and endurance training
Sport-specific training
Osteoporosis training
Depending on the goal, passive therapy measures and active involvement on part of the patient (which is very important to me) should alternate. Moreover, I offer group training (therapeutic gymnastics, bodywork, strengthening and stretching) coordinative stabilization training for knee injuries) and house calls.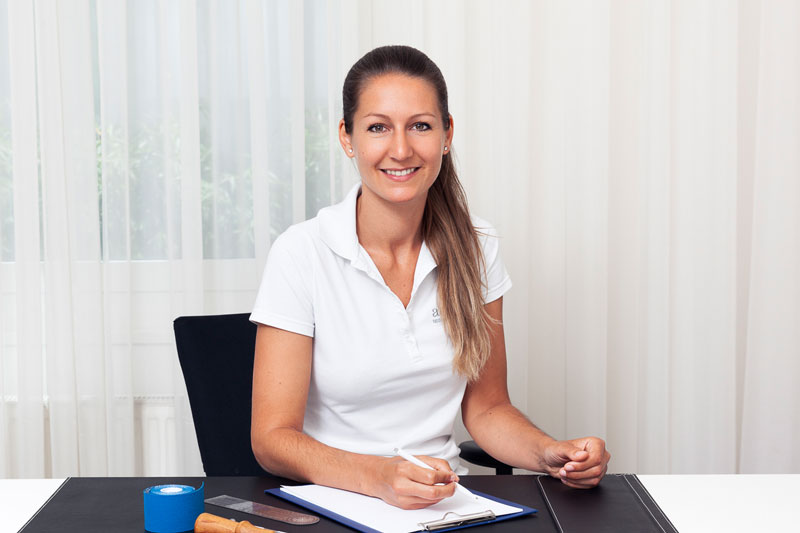 2003 – 2006 Academy for Physiotherapy at KFJ Hospital
2006 – 2012 Physiotherapist at Lorenz-Böhler Trauma Hospital
Further training:
Manual Therapy according to the Maitland Concept
Trigger-point Therapy
Shoulder Rehabilitation ESP
Knee Rehabilitation ESP
Kinesio-Taping
Treatment focal points:
Trauma surgery
Sports related injuries
Orthopedics
Prevention
During my 6 years of experience at the Lorenz-Böhler Trauma Hospital and due to my numerous further trainings and education, I have been able to intensively specialize within the fields of trauma surgery, sports related injury, as well as orthopedics and prevention.
After an extensive consultation and exact diagnosis, I offer patients individually tailored therapies with the necessary manual, passive and active therapy measures.
To me it is very important to precisely go into detail when it comes to the needs of the patient and to create and implement forms of therapy together, in order to achieve the best possible results.